Some wake from sleeping easily, some need a violent shaking. Either way, we had better assess our spiritual slumber. If any man can be moved to fear via changing natural conditions, it is proving that he absolutely will be. Yet it's time for spiritual men to rise up! We must cast off every thing that is hindering our alertness and clear discernment in this hour. The response of the world is becoming clear. Who will be awake and instead of getting in line to be fearful, will not be moved? In this episode, I submit a pattern of victory for those in Messiah to walk, in this hour of chaos.
Comments (1)
To leave or reply to comments, please download free Podbean or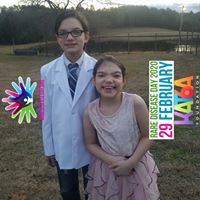 🙌 This is why we are prepared to live in tents... complete dependence on the Father. Find it interesting and not a coincidence that its during this season. He is moving! May Yah bless you and your family!